Latest News
News
British Modern Biathlon Series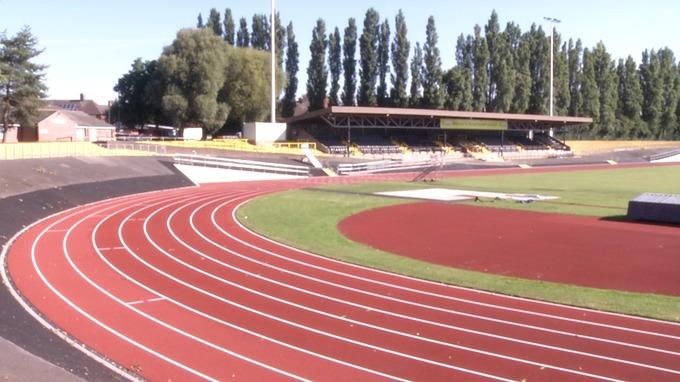 2016-17 BRITISH MODERN BIATHLON SERIES
We are delighted to announce that online entries for the forthcoming BRITISH MODERN BIATHLON SERIES currently have in excess of 1,500 entries. If you have already entered, we look forward to seeing you soon. If you haven't entered yet, please note that some of the closing dates are imminent.
Details
Details for the BRITISH MODERN BIATHLON SERIES are on the website here! We've kept the format exactly the same as the last few seasons so, once again, athletes of school age will have the opportunity to qualify for both the British Modern Biathlon Championships and the British Schools' Modern Biathlon Championships. This can be done by entering just one preliminary competition being organised by the Pentathlon GB Regions, clubs and schools prior to the 24th of October 2016
Dates
Dates for the preliminary competitions are on the website and others will be added once confirmed.
The Nottingham Schools' Biathlon Time Trial, held at Harvey Hadden Sports Village on the 28th October will be open for online entries from Thursday 8th September – results from this competition will go onto the rankings list for the BritishSchools'BiathlonChampionshipsOnly
How to enter
"Teachers can enter too!"
Individual entries can only be made online
For details and instructions about how to enter the preliminary competitions go to: https://www.pentathlongb.org/schools/season.php.
To enter, go to the Pentathlon GB home page – http://www.pentathlongb.org/ and click on the blue radio button entitled
'Login & Enter Biathlon' (this is next to another blue radio button entitled 'Upcoming Competitions'). Then follow the onscreen instructions.
Can I enter more than one competition?
Yes - You can enter more than one competition if you wish to get more competition experience or improve your times.
"Get your entries in early as places fill up very quickly"
All athletes can qualify via the ranking list (comprised of events prior to 24/10/16) for the British Modern Biathlon Championships to be held on 26 and 27 November 2016 at Tudor Grange Leisure Centre in Solihull. Competing here is a great opportunity for school age athletes to gain valuable competition experience and an opportunity to improve run and swim times for the British Schools' Modern Biathlon Championships rankings list.
For school age athletes and their teachers, the series will culminate on 25 and 26 March 2017 at Crystal Palace National Sports Centre where the swim will be in an 8 lane, 50m pool and the run on a 400m track.
To find all competitions, check the Pentathlon GB calendar http://www.pentathlongb.org/calendar/list/competition and enter 'biathlon' into the search box. The preliminary competitions for both Championships start on 19 September.
All information about the Modern Biathlon Series of competitions, including format, age groups, distances, qualification criteria, how to enter, go to http://www.pentathlongb.org/competitions/modern-biathlon-series
More News Stories
October 2018
| M | T | W | T | F | WE |
| --- | --- | --- | --- | --- | --- |
| 1 | 2 | 3 | 4 | 5 | 6 |
| 8 | 9 | 10 | 11 | 12 | 13 |
| 15 | 16 | 17 | 18 | 19 | 20 |
| 22 | 23 | 24 | 25 | 26 | 27 |
| 29 | 30 | 31 | | | |