We are open to Y10/12 students for small group teaching on a rota basis from Monday 22nd June. We remain open to Key Worker and Vulnerable students.
Latest News
News
STEM - Energy Quest Challenge was an interesting and fun morning for year 9.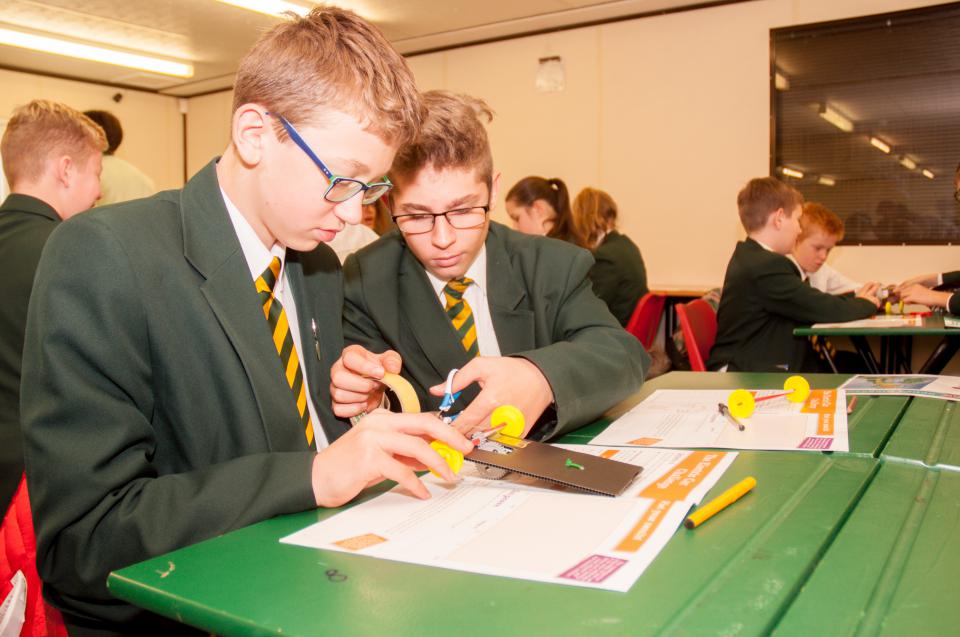 On Tuesday 7th November 60 year 9 students undertook "Energy Quest", a "Tomorrows Engineers" challenge delivered by STEM experts from out of school.
The students got a great insight into what it means to be an Engineer and how vital the profession fill be in a future with an expanding population and energy demand. They got hands on during the workshop, making and testing electric cars which showed very clearly the importance of energy efficiency.
They also got to hear from Dr Jalil who is a real life Engineer who is working on the ways in which video games and the Internet of Things can be used to reduce the energy use in a domestic home. This also led into some food for thought about future career pathways in Engineering.
The Tomorrows Engineers staff were impressed with the level of understanding and insight that the year 9 students had to offer and the day has provided a great launchpad for the start of the new STEM project the Shell "Bright Ideas Challenge" which is being completed by year 8 & 9 students after school every Wednesday in DT5.
For more photographs click here
For more information about upcoming STEM initiatives follow @TootHillSTEM on twitter and look on toothillschool.co.uk/STEM
More News Stories
July 2020
| M | T | W | T | F | WE |
| --- | --- | --- | --- | --- | --- |
| | | 1 | 2 | 3 | 4 |
| 6 | 7 | 8 | 9 | 10 | 11 |
| 13 | 14 | 15 | 16 | 17 | 18 |
| 20 | 21 | 22 | 23 | 24 | 25 |
| 27 | 28 | 29 | 30 | 31 | |