Latest News
Latest News
Waterstones Trip March 2017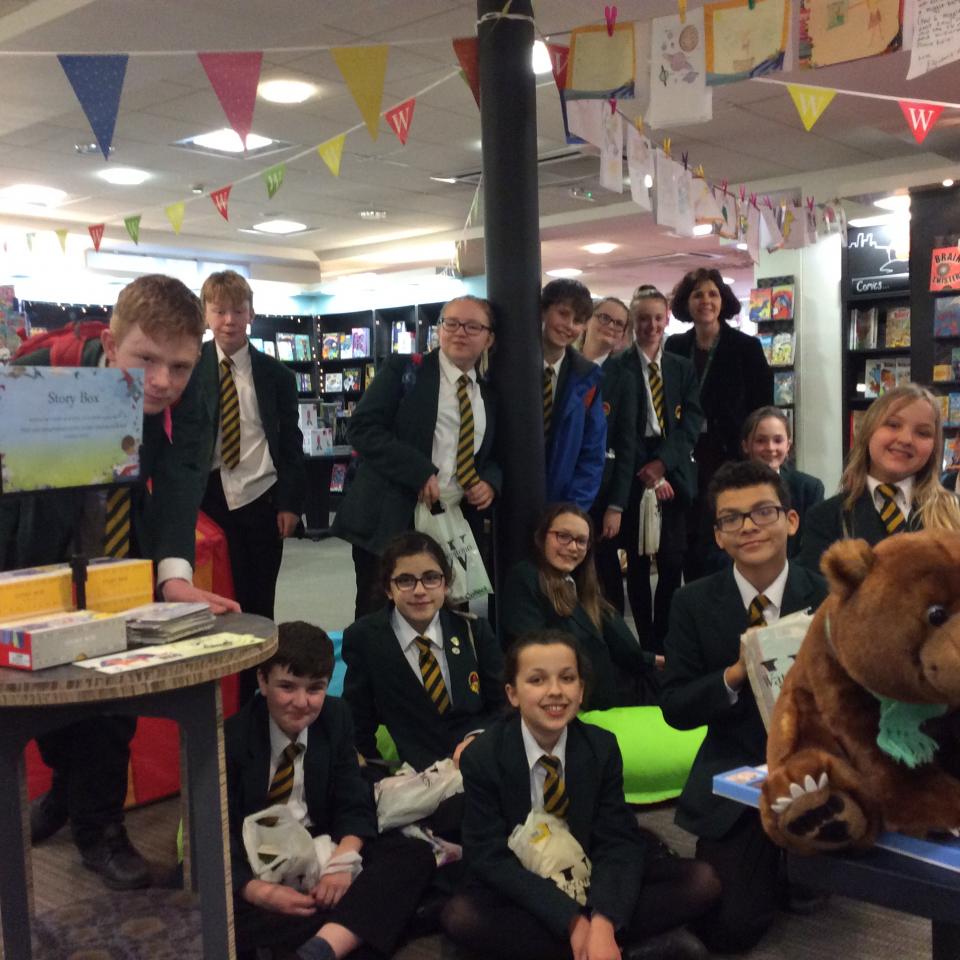 Our lovely fourteen students selected to go on the Waterstones trip had a great afternoon. They each got to select one book which the Learning Lounge then also bought to place in our library. We are super proud of how these students represented Toot Hill yesterday and we loved their enthusiasm for all the brand new books which were available.
We can't wait to welcome more year 7's and 8's on the next trip. Just remember to get borrowing and make sure you don't have any pesky overdues.
Here are some of the books our students picked:
Sophie's World:
When 14-year-old Sophie encounters a mysterious mentor who introduces her to philosophy, mysteries deepen in her own life. Why does she keep getting postcards addressed to another girl? Who is the other girl? And who, for that matter, is Sophie herself? To solve the riddle, she uses her new knowledge of philosophy, but the truth is far stranger than she could have imagined.
Geek Girl: Forever Geek:
So on the trip of a lifetime Down Under Harriet's to-do lists are gone and it's Nat's time to shine! Yet with nearly-not-quite-boyfriend Jasper back home, Harriet's completely unprepared to see supermodel ex Nick. Is the fashion world about to turn ugly for GEEK GIRL?
The Bolds
Mr and Mrs Bold are just like you and me: they live in a nice house (in Teddington), they have jobs (like writing Christmas cracker jokes) and they love to have a bit of a giggle. One slight difference: they're hyenas. Yes, that's right - they're covered in fur, have tails tucked into their trousers, and they really, really like to laugh.
June 2018
| M | T | W | T | F | WE |
| --- | --- | --- | --- | --- | --- |
| | | | | 1 | 2 |
| 4 | 5 | 6 | 7 | 8 | 9 |
| 11 | 12 | 13 | 14 | 15 | 16 |
| 18 | 19 | 20 | 21 | 22 | 23 |
| 25 | 26 | 27 | 28 | 29 | 30 |