Latest News
Latest News
Genre Of The Month - April 2017 - Thriller/Crime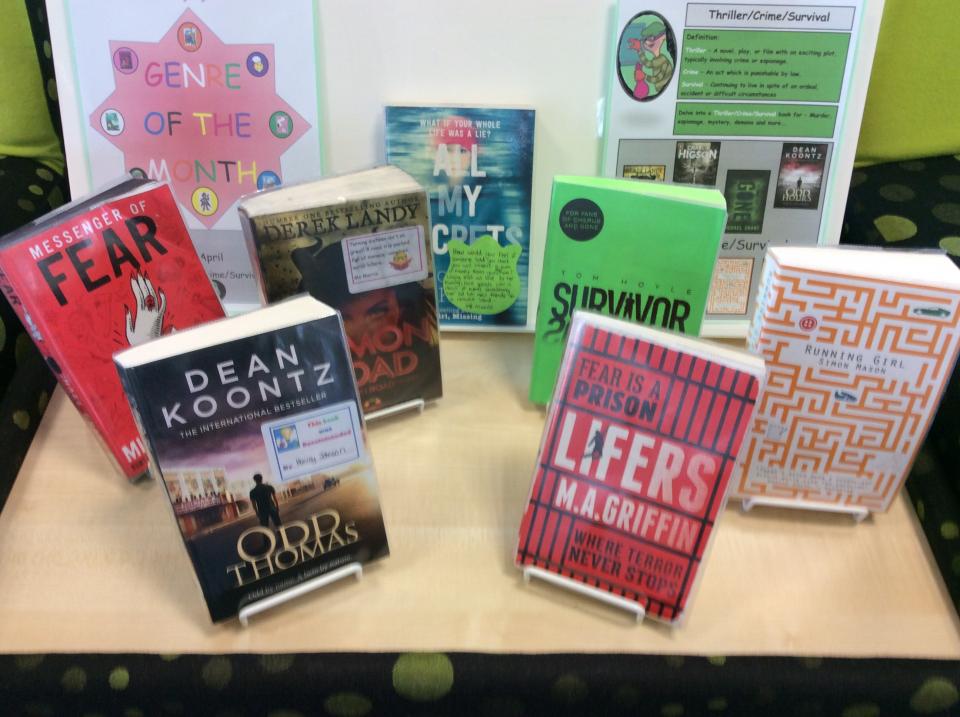 Its that time again! This month we are putting any Thriller/Crime books in the spotlight. We have some amazing reads all lined up. So for readers who love this genre come have a nosy and see what takes your fancy and for those who have never experienced this genre you are in for a treat!!!!
In the Spotlight:
Lifers
Fear haunts the streets of Manchester: a schoolgirl has disappeared. Preston is drawn to investigate, exploring the city in the hunt for his missing friend.
Odd Thomas
He's Odd. Odd Thomas, to be precise. Genius fry-cook at the Pico Mundo grill; boyfriend to the gorgeous Stormy Llewellyn – and possibly the only person with a chance of stopping one of the worst crimes in the bloody history of murder…
Survivor
One mysterious death on the Ultimate Bushcraft adventure holiday is tragic, but a second, then a third is suspicious . . .
June 2018
| M | T | W | T | F | WE |
| --- | --- | --- | --- | --- | --- |
| | | | | 1 | 2 |
| 4 | 5 | 6 | 7 | 8 | 9 |
| 11 | 12 | 13 | 14 | 15 | 16 |
| 18 | 19 | 20 | 21 | 22 | 23 |
| 25 | 26 | 27 | 28 | 29 | 30 |