Latest News
Latest News
Student Librarian Focus - June 2017 - Emma Redgate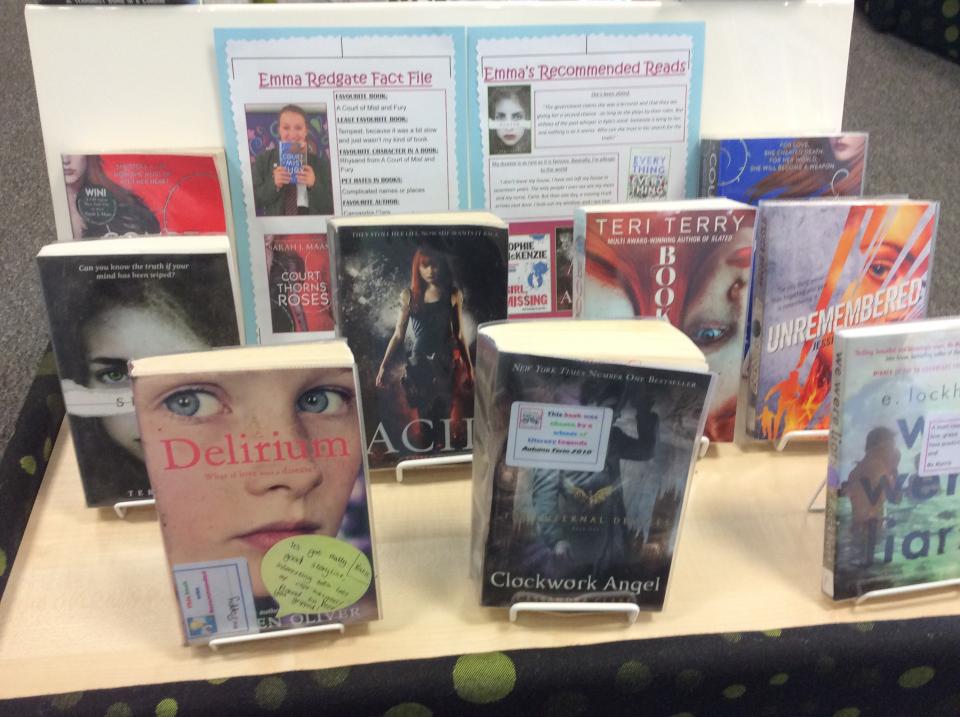 This month we are putting one of our student librarians into the spotlight. This June its all about Emma Redgate. Emma is one of our most avid readers in Year 11, she has selected her favourite books to share with you. So if your stuck and need a recommendation then check out her recommended reads today! She has selected a wide range from Fantasy/Adventure to Emotional/Thought Provoking.
In the Spotlight:
'The Longest Ride' by Nicholas Sparks:
'Ira Levinson is in trouble. At ninety-one years old, in poor health and alone in the world, he finds himself stranded on an isolated embankment after a car crash.

A few miles away, at a local rodeo, a Wake Forest College senior's life is about to change..'
'Before I Fall' by Lauren Oliver:
"For popular high school senior Samantha Kingston, February 12—"Cupid Day"—should be one big party, a day of valentines and roses and the privileges that come with being at the top of the social pyramid. And it is…until she dies in a terrible accident that night..
'The Fearless' By Emma Pass:
The Fearless. An army, powered by an incredible new serum that makes each soldier stronger, sharper, faster than their enemies. Intended as a force for good, the serum has a terrible side-effect – anyone who takes it is stripped of all humanity, empathy, love.
April 2018
| M | T | W | T | F | WE |
| --- | --- | --- | --- | --- | --- |
| | | | | | 1 |
| 2 | 3 | 4 | 5 | 6 | 7 |
| 9 | 10 | 11 | 12 | 13 | 14 |
| 16 | 17 | 18 | 19 | 20 | 21 |
| 23 | 24 | 25 | 26 | 27 | 28 |
| 30 | | | | | |