Latest News
Latest News
Harry Potter House Quiz Success!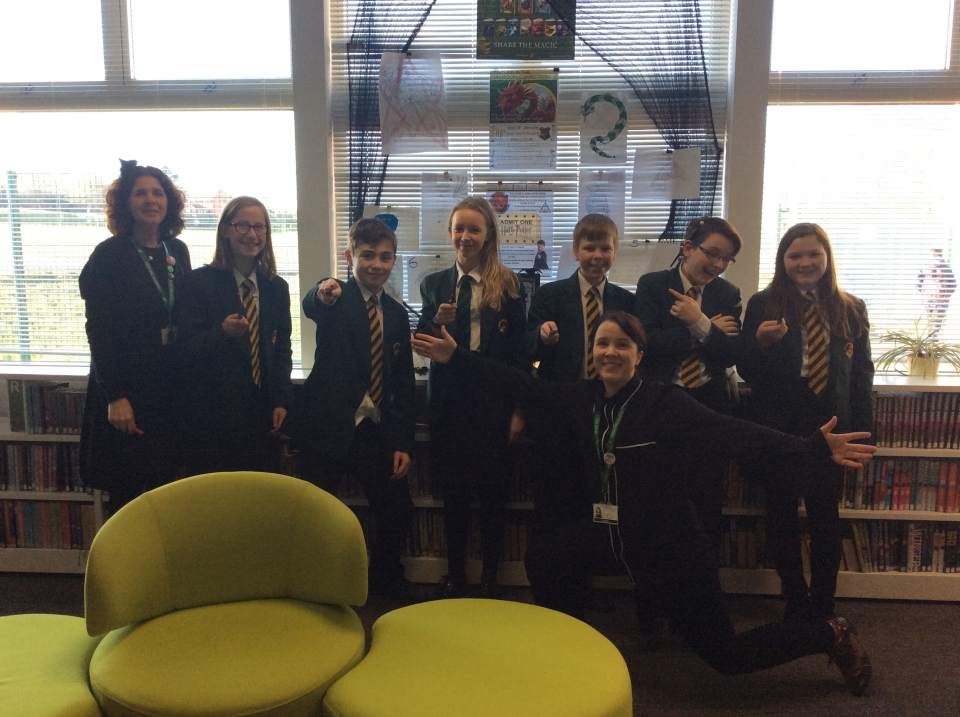 To celebrate Harry Potter book night the Learning Lounge welcomed students of Gryffindor, Hufflepuff, Ravenclaw and Slytherin during lunchtime today. All four houses battled it out to become the ultimate winner of our Harry Potter House Quiz. After four gruelling rounds the winners were Slytherin! The KS3 table of results is below:
Ravenclaw: 14
Hufflepuff: 15
Gryffindor: 15
Slytherin: 17
In KS4 we had two teams battle it out. They named themselves 'The Winning Team' and 'Ryan's Rolls'. It was a tough match but in the end 'The Winning Team' won!
We also had two lucky winners who managed to guess the closest number to this question: How many staircases are there in Hogwarts?
Well done to Isabella Hart and Ewan Lythgoe! The correct answer is 142! Who knew!
Many thanks to all our lovely wizards and witches who took part today!
January 2019
| M | T | W | T | F | WE |
| --- | --- | --- | --- | --- | --- |
| | 1 | 2 | 3 | 4 | 5 |
| 7 | 8 | 9 | 10 | 11 | 12 |
| 14 | 15 | 16 | 17 | 18 | 19 |
| 21 | 22 | 23 | 24 | 25 | 26 |
| 28 | 29 | 30 | 31 | | |