Latest News
Latest News
Booktrust Challenge - May 2018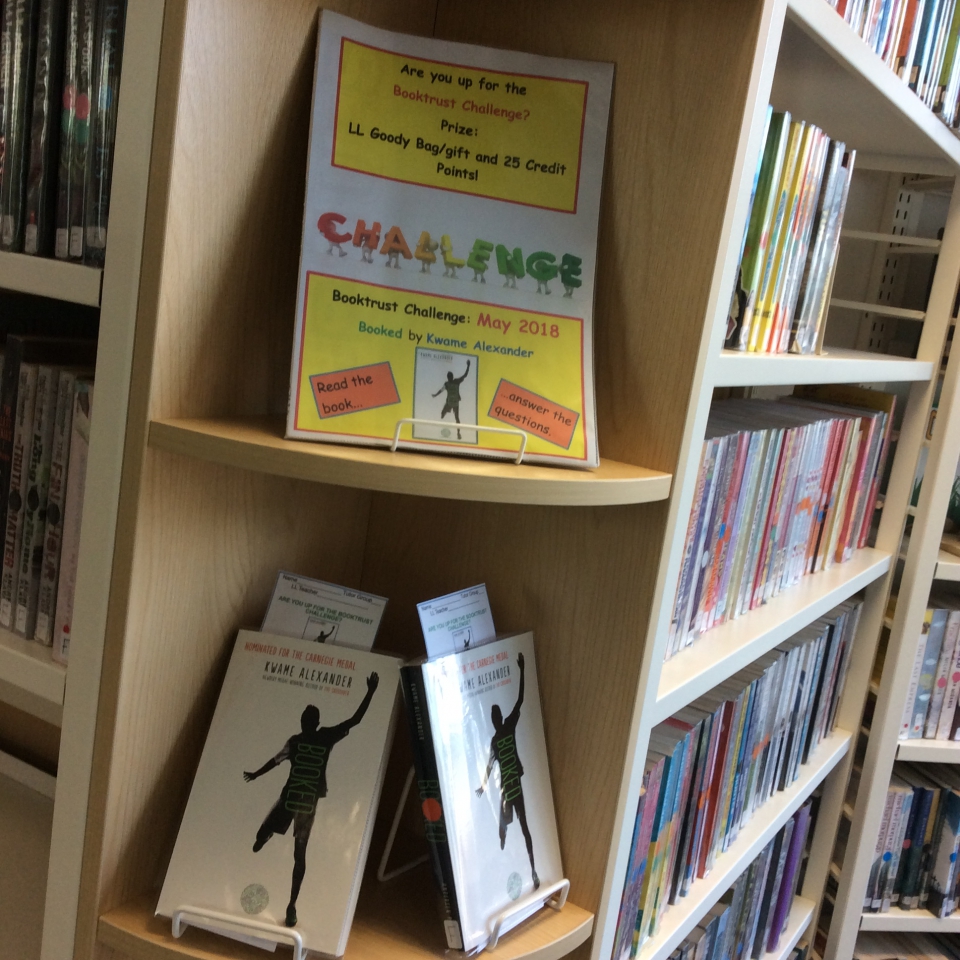 Every year the Learning Lounge gets gifted 5 sets of wonderful books which are considered modern classics.
To celebrate these awesome novels we have created the Booktrust challenge. If you want to take part its simple:
1. Pick up a Booktrust Challenge.
2. Read the book and answer the 10 questions.
3. If you are one of the first 6 to complete the challenge you will be rewarded with 25 credit points and an LL goody bag/ free book!
The third Booktrust challenge to grace our shelves this year, is a book called 'Booked'. This book follows football star Nick as he learns to cope with a huge change in his life. It explores falling in love, growing up and standing up to bullies. Told in a beautiful poetic format this book won't take long to read but it will leave you with a huge smile on your face!
What's STOPPING YOU? Come grab your copy today and be whisked away into a world of football.
Booked by Kwame Alexander
Like lightning/you strike/fast and free/legs zoom/down field/eyes fixed/on the checkered ball/on the goal/ten yards to go/can't nobody stop you/
can't nobody cop you...


In this follow-up to the Newbery-winning novel THE CROSSOVER, soccer, family, love, and friendship, take center stage as twelve-year-old Nick learns the power of words as he wrestles with problems at home, stands up to a bully, and tries to impress the girl of his dreams. Helping him along are his best friend and sometimes teammate Coby, and The Mac, a rapping librarian who gives Nick inspiring books to read.


This electric and heartfelt novel-in-verse by poet Kwame Alexander bends and breaks as it captures all the thrills and setbacks, action and emotion of a World Cup match!
April 2019
| M | T | W | T | F | WE |
| --- | --- | --- | --- | --- | --- |
| 1 | 2 | 3 | 4 | 5 | 6 |
| 8 | 9 | 10 | 11 | 12 | 13 |
| 15 | 16 | 17 | 18 | 19 | 20 |
| 22 | 23 | 24 | 25 | 26 | 27 |
| 29 | 30 | | | | |