Latest News
Latest News
50 Fab Fiction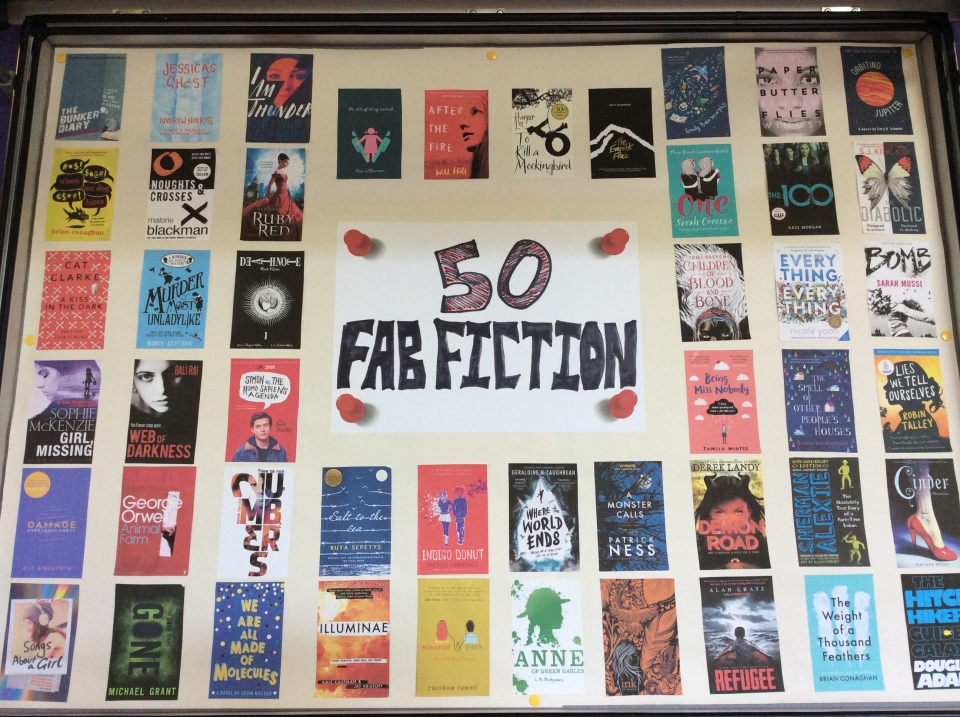 Ms Marris and Miss Jones have been busy making a display dedicated to 50 books you need to read before you leave Toot Hill. There's quite a mix of genres from emotional thought provoking to science fiction. If you want to vary your reading or fancy trying something new check out the display.
Can you read all 50 before you leave?
Spotlight Books:
Cinder by Marissa Meyer
CINDER, a gifted mechanic in New Beijing, is also a cyborg. She's reviled by her stepmother and blamed for her stepsister's sudden illness. But when her life becomes entwined with the handsome Prince Kai's, she finds herself at the centre of a violent struggle between the desires of an evil queen - and a dangerous temptation.

Cinder is caught between duty and freedom, loyalty and betrayal. Now she must uncover secrets about her mysterious past in order to protect Earth's future.
Paper Butterflies by Lisa Heathfield
June's life at home with her stepmother and stepsister is a dark one - and a secret one. Not even her father knows about it. She's trapped like a butterfly in a jar

But then she meets Blister, a boy in the woods. And in him, June recognises the tiniest glimmer of hope that perhaps she can find a way to fly far, far away. But freedom comes at a price . . .
Gone by Micheal Grant
In the blink of an eye all the adults disappear in a small town in southern California and no one knows why. Cut off from the outside world, those that are left are trapped, and there's no help on the way. Sam Temple and his friends must do all they can to survive. Chaos rules the streets. Gangs begin to form. Sides are chosen – strong or weak. Cruel or humane. And then there are those who begin to develop powers . . .​
March 2019
| M | T | W | T | F | WE |
| --- | --- | --- | --- | --- | --- |
| | | | | 1 | 2 |
| 4 | 5 | 6 | 7 | 8 | 9 |
| 11 | 12 | 13 | 14 | 15 | 16 |
| 18 | 19 | 20 | 21 | 22 | 23 |
| 25 | 26 | 27 | 28 | 29 | 30 |