School is currently closed except to registered critical worker / vulnerable students. Remote provision is available for all students from January 5th 2021.
Latest News
Latest News
Bookathlon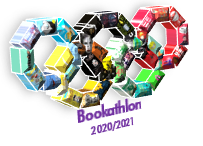 The Learning Lounge runs a tutor set based reading competition every year. This year they are back with the Bookathlon. The Bookathlon started on the 2nd of November and will run until the end of the academic year. The competition is running for Years 7-9. The aim of the competition is to get more students reading as borrowing books from the Learning Lounge and reading them will earn you prizes! Prizes will be awarded to tutor sets every half-term. Here are the various ways students can earn prizes in the Bookathlon:
Credits will be given to tutor sets who have 15+ LL books borrowed and no overdues.
A box of chocolates will be given to the tutor set which has borrowed the most LL books.
A special prize will be given to the student who borrowed the most LL books.
Credits will be awarded to all students who reserved books from the new LL monthly display.
All year groups can view the new LL monthly display on Eclipse via our reading lists.
So get ready, set, Go!
January 2021
| M | T | W | T | F | WE |
| --- | --- | --- | --- | --- | --- |
| | | | | 1 | 2 |
| 4 | 5 | 6 | 7 | 8 | 9 |
| 11 | 12 | 13 | 14 | 15 | 16 |
| 18 | 19 | 20 | 21 | 22 | 23 |
| 25 | 26 | 27 | 28 | 29 | 30 |