Latest News
News
Year 8 STEM micro:bit - After School Club Update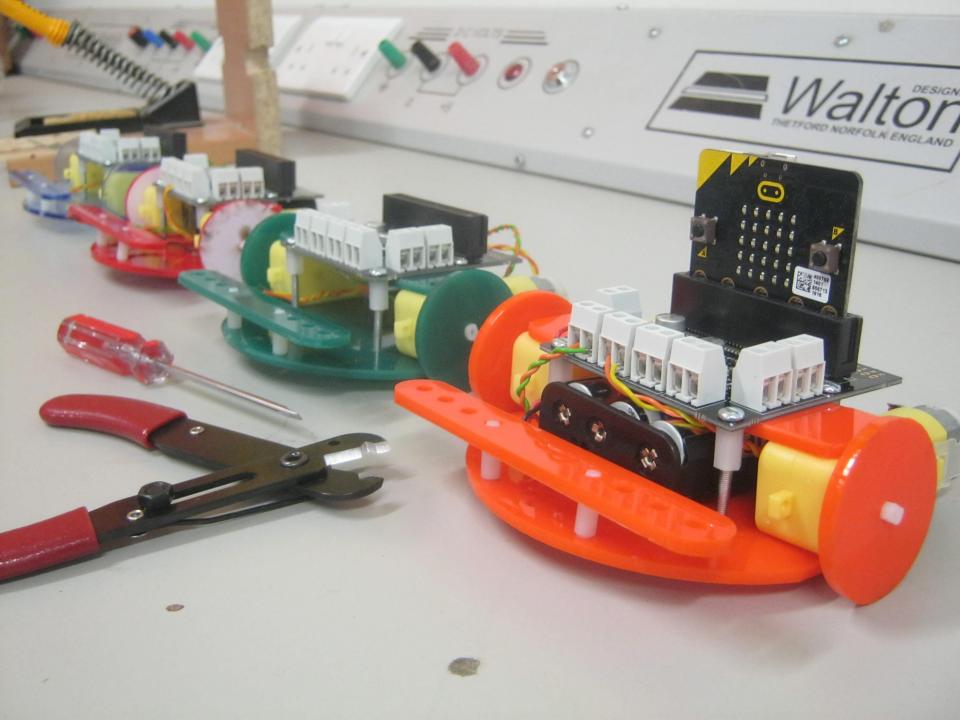 Year 8 students have been having a fantastic time getting to grips with their micro:bit mini computers in the after school STEM club every Wednesday. Some have gone from no previous programming experience to coding their micro:bits to control motors, buzzers, and LED as well as responding automatically to external switches and light levels.
We have now made our own robotic buggies and the students have grand plans as to what they will program them to do. Maze solving, obstacle avoidance, Bluetooth control and even robot laser battles are all in the pipelines!
Congratulations to the group on their positive start and look out for future updates to see pictures and video of the buggie in action!
Any students wishing to join the group may still do so and should contact Mr Walters.
More News Stories
January 2019
| M | T | W | T | F | WE |
| --- | --- | --- | --- | --- | --- |
| | 1 | 2 | 3 | 4 | 5 |
| 7 | 8 | 9 | 10 | 11 | 12 |
| 14 | 15 | 16 | 17 | 18 | 19 |
| 21 | 22 | 23 | 24 | 25 | 26 |
| 28 | 29 | 30 | 31 | | |