STEM Days, Trips and Opportunities
STEM Opportunities
STEM Initiatives and Opportunities
STEM Initiatives for 2018-2019 include:
Year round STEM club: Open to year 7-10 we will be running non-stop this year ad undertaking CAD/CAM, Compettion entries and practical projects
Year 9 STEM Morning: On site "Energy Quest" STEM day (25th October)
Year 7 STEM Morning: On site "Positive Power" STEM day (6th December)
Year 8 STEM Roadshow: Wednesday 13th March
Year 9 & 10 Big Bang Fair Trip: Thursday 14th march
John Deere Engineering Experience TBC
STEM initiatives in past years have included:
Year 9 STEM club: Ms Mistry will be took her team of year 9s to London on 14th March for the national finals of the BP Ultimate STEM challenge. and WON!
Year 9 EON STEM day: Electricity company EON visited to work with our year 9s within the Science department. (scroll down on this page for photos)
Year 10 girls Engineering residential: Year 10 girls with an interest in Engineering were given the opportunity to apply for an external residential trip to support them with this goal. The application process was successful for one of our students who did very well to earn a place.
Silicon Forest – We took some year 10 students to the launch event of the "Silicon Forest" which is an ongoing initiative to establish Newark & Sherwood as a national centre of excellence for innovation and technology by bringing schools, businesses and support networks together.
The Big Bang Fair: 17th March. Year 9 and 10 Trip to the biggest national STEM exhibition,
Year 12 Loughborough University Engineering Residental event. On campus in Loughborough to give college students a taste of a range of different engineering sectors.
Civil Engineering Outside Speaker: Peter Joyce, a charter Civil Engineer with William Saunders, came in to school on 15th March to talk to students about future career pathways in Civil Engineering.
Tomorrow's Engineers: Year 9 STEM day with 3 workshops and a presentation delivered by external providers to 94 year 9 students.
Year 9 EON STEM day
Mr Lawrence organised for electricity company EON to come in on the 3rd December to work with our year 9s within the Science department.
Students were building models of biomass power stations and working within a budget for materials before presenting their designs at the end of the day. The day was well received by all and was a fantastic opportunity for students to get a hands-on experience to apply some science and engineering theory.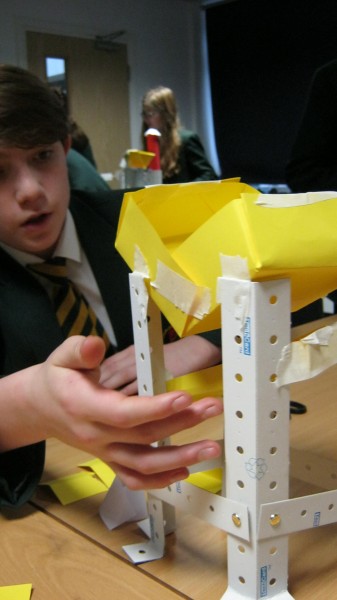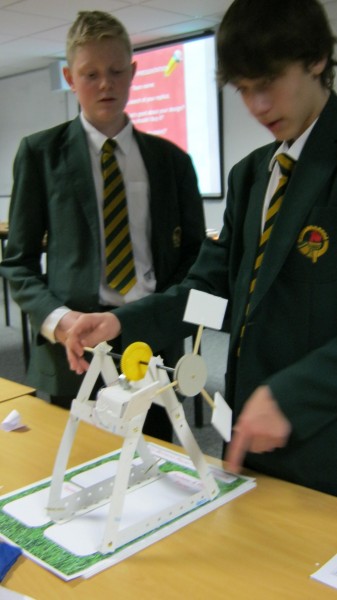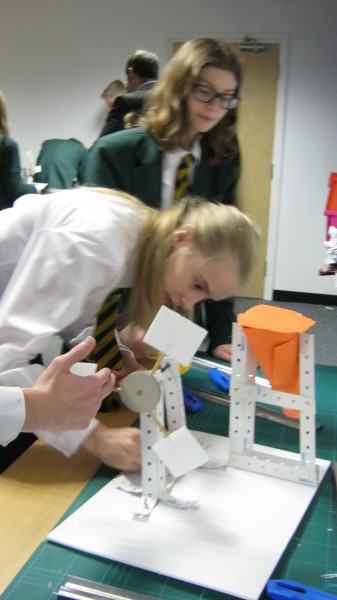 August 2020
| M | T | W | T | F | WE |
| --- | --- | --- | --- | --- | --- |
| | | | | | 1 |
| 3 | 4 | 5 | 6 | 7 | 8 |
| 10 | 11 | 12 | 13 | 14 | 15 |
| 17 | 18 | 19 | 20 | 21 | 22 |
| 24 | 25 | 26 | 27 | 28 | 29 |
| 31 | | | | | |