Latest News
Latest News
Refugee Action Nottingham collection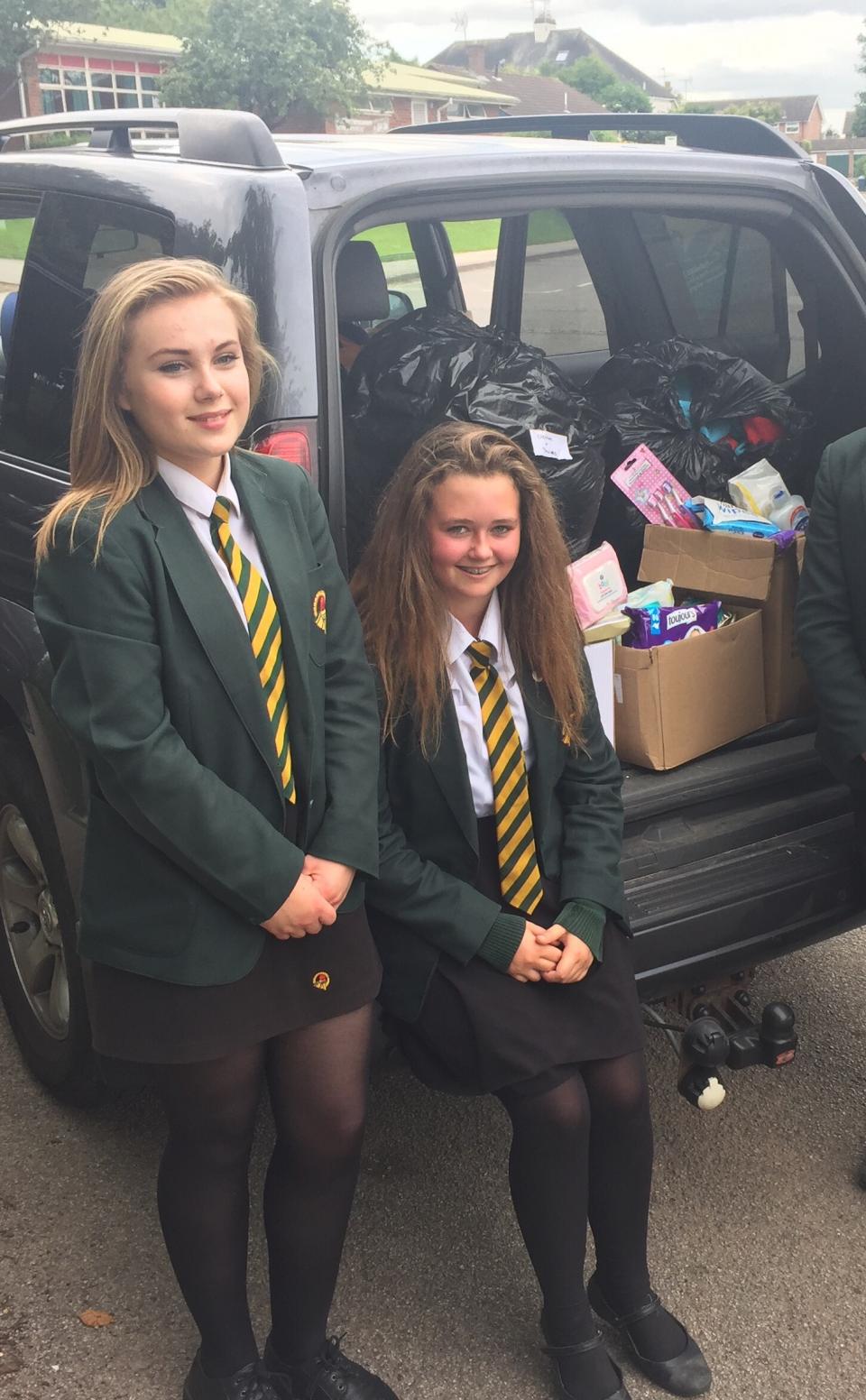 "Refugee Action Nottingham" Charity initiative.
Pupils in Year 8 & 9 at Toot Hill School in Bingham have been collecting clothing and toiletries on behalf of Refugee Action Nottingham.
This local charity aims to support refugees who are suffering across Europe and is currently supporting Syrians who have fled their country and are now stranded in refugee camps across Europe. The year groups have been in friendly competition with each other over the last two weeks to see who could collect the most items.
In total, 16 bags of clothes, shoes, blankets and towels, along with five boxes packed full of toiletries, have been donated. Year 8 came out on top but Mr Lynas, the teacher organising the collection, said: "The most important thing is that we have been able to make a substantial donation to a worthy cause.
"The charity has been really grateful for our work and we're hoping the initiative will become an annual event in the school calendar." A spokesperson from Refugee Action Nottingham said: "May I say thank you for organising the collection, it all helps so much. Please pass thanks on to the three lovely helpers and also to all the children and families involved".
April 2021
| M | T | W | T | F | WE |
| --- | --- | --- | --- | --- | --- |
| | | | 1 | 2 | 3 |
| 5 | 6 | 7 | 8 | 9 | 10 |
| 12 | 13 | 14 | 15 | 16 | 17 |
| 19 | 20 | 21 | 22 | 23 | 24 |
| 26 | 27 | 28 | 29 | 30 | |