Latest News
Latest News
The Scrabble Board Is Back!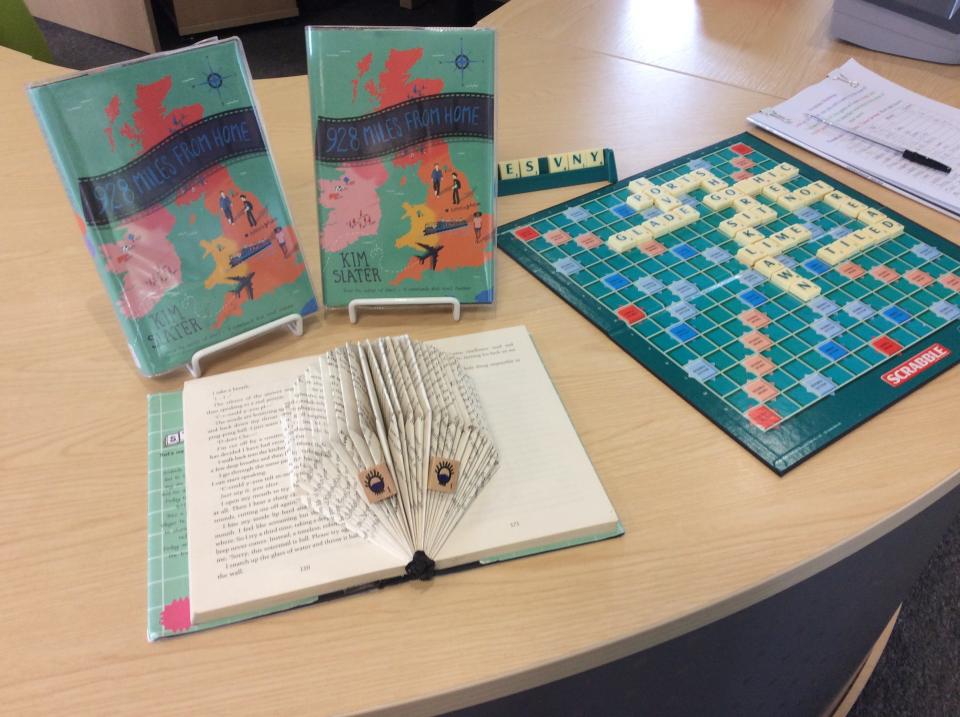 Local author Kim Slater has released a new book called '928 miles From Home' which is based here in Nottingham. To celebrate this new release we have brought the Scrabble board back to the Learning Lounge. One of Kim Slater's most famous books is a '7 letter Word' which is why we are celebrating her new book release with a good game of Scrabble. The Scrabble board can be found at the Learning Lounge desk!
How To Play?
Look at the 7 letter tiles available and try to apply these letters to the Scrabble board to create a new word. All participants will gain a credit and the student that creates the highest scoring word will get to have a prize from our goody cupboard and they will be awarded credits relating to the value of their word!
So come join in our game of Scrabble today and reserve your copy of Kim Slater's new book!
June 2018
| M | T | W | T | F | WE |
| --- | --- | --- | --- | --- | --- |
| | | | | 1 | 2 |
| 4 | 5 | 6 | 7 | 8 | 9 |
| 11 | 12 | 13 | 14 | 15 | 16 |
| 18 | 19 | 20 | 21 | 22 | 23 |
| 25 | 26 | 27 | 28 | 29 | 30 |