Latest News
Latest News
The Monthly 'Issue' Challenge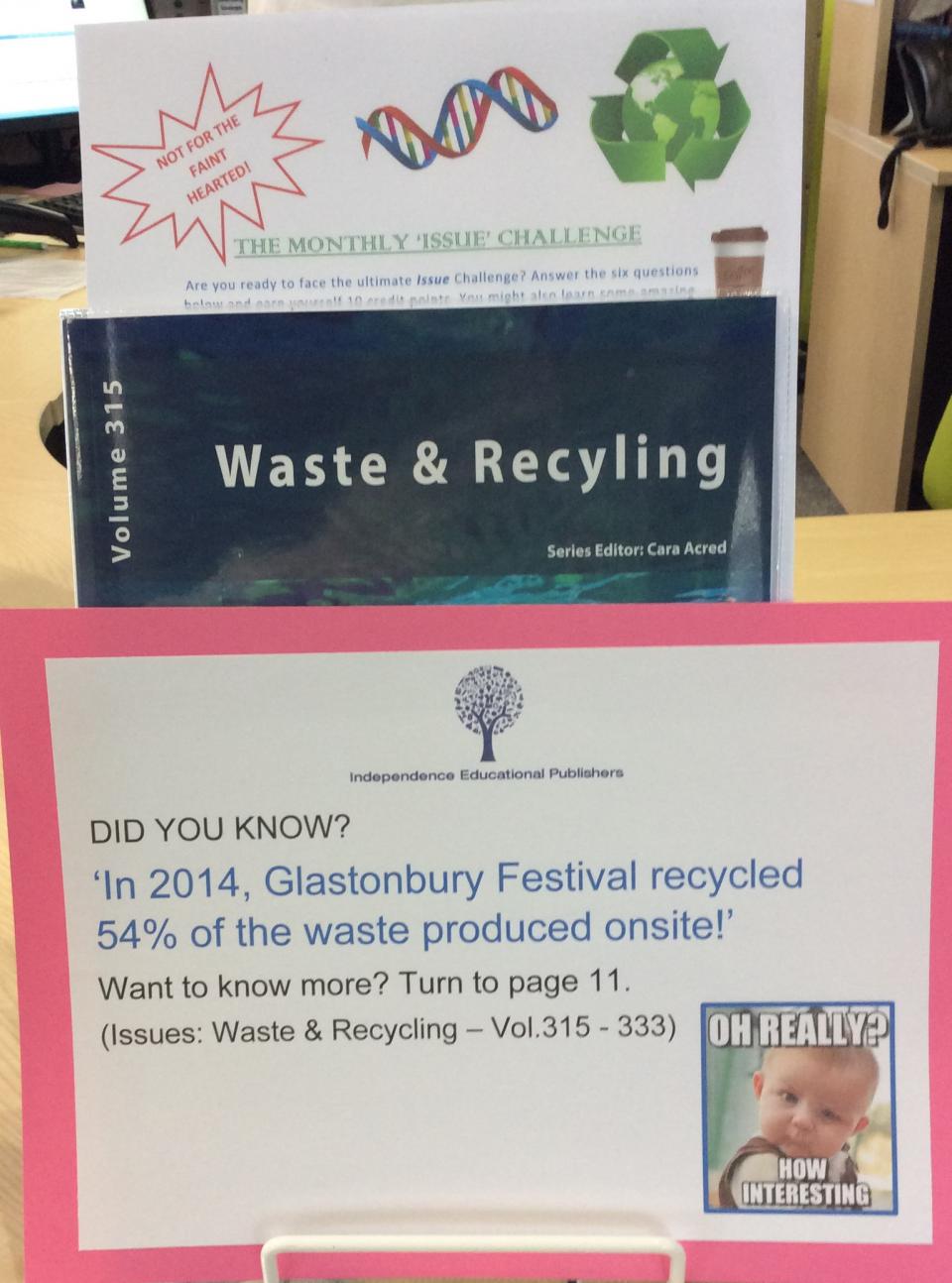 Are you ready to face the ultimate 'Issue' Challenge? Using our collection of 'Issue' books we have created a monthly challenge to test your knowledge and teach you new interesting facts. Our 'Issue' books explore a variety of topics which you may cover in school from Waste and Recycling to Privacy. The monthly challenge will not only build upon your analytical skills but teach you some cool facts, did you know the Data protection Act was founded in 1988?
If you think you can take on the challenge visit the Learning Lounge and have a go! If you successfully complete the challenge you will earn yourself 10 credit points!
Can you answer this?
Why are coffee cups so hard to recycle and what percentage of them are actually recycled?
May 2018
| M | T | W | T | F | WE |
| --- | --- | --- | --- | --- | --- |
| | 1 | 2 | 3 | 4 | 5 |
| 7 | 8 | 9 | 10 | 11 | 12 |
| 14 | 15 | 16 | 17 | 18 | 19 |
| 21 | 22 | 23 | 24 | 25 | 26 |
| 28 | 29 | 30 | 31 | | |