Latest News
Latest News
Booktrust Challenge - April 2018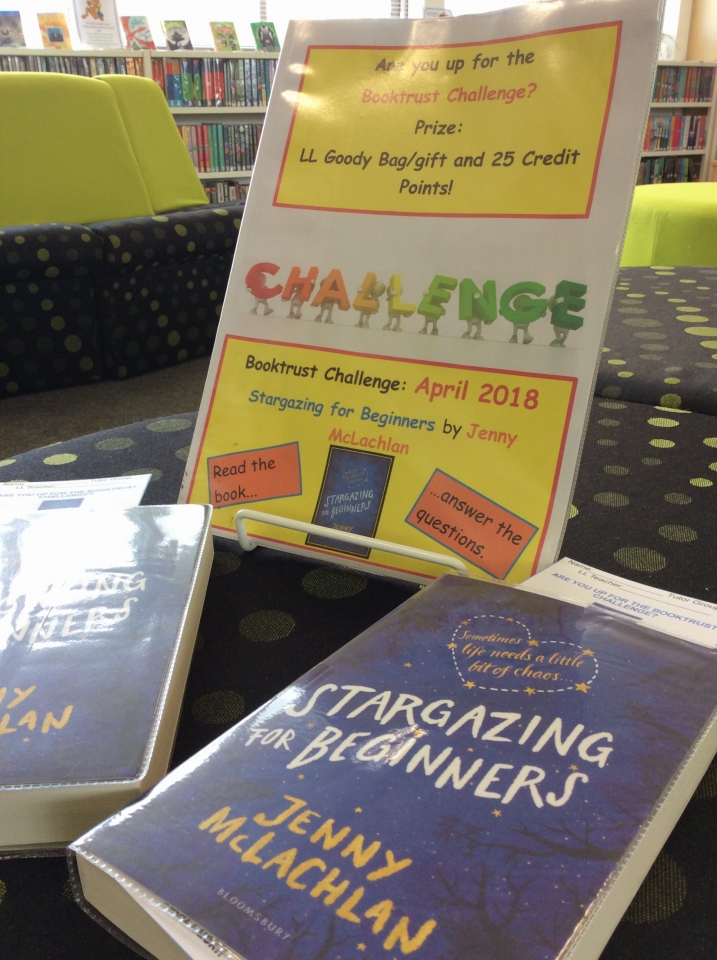 Every year the Learning Lounge gets gifted 5 sets of wonderful books which are considered modern classics. Our first book in the spotlight was 'Running on the Roof of the World'.
To celebrate these awesome novels we have created the Booktrust challenge. If you want to take part its simple:
1. Pick up a Booktrust Challenge.
2. Read the book and answer the 10 questions.
3. If you are one of the first 6 to complete the challenge you will be rewarded with 25 credit points and an LL goody bag/ free book!
The second Booktrust challenge to grace our shelves this year, is a book called 'Stargazing for Beginners.' This book follows science geek Meg who dreams of being an astronaut. However, things don't go to plan as Meg's mother decides to leave one day. Meg is left to fend for herself and her baby sister. Meg wants to win the science fair but she also needs to make sure no one finds out there isn't an adult at home.
What's STOPPING YOU? Come grab your copy today and be whisked away into a world of science.
Stargazing for Beginners by Jenny McLachlan
Science geek Meg is left to look after her little sister for ten days after her free-spirited mum leaves suddenly to follow up yet another of her Big Important Causes. But while Meg may understand how the universe was formed, baby Elsa is a complete mystery to her.

And Mum's disappearance has come at the worst time: Meg is desperate to win a competition to get the chance to visit NASA headquarters, but to do this she has to beat close rival Ed. Can Meg pull off this double life of caring for Elsa and following her own dreams? She'll need a miracle of cosmic proportions
September 2019
| M | T | W | T | F | WE |
| --- | --- | --- | --- | --- | --- |
| | | | | | 1 |
| 2 | 3 | 4 | 5 | 6 | 7 |
| 9 | 10 | 11 | 12 | 13 | 14 |
| 16 | 17 | 18 | 19 | 20 | 21 |
| 23 | 24 | 25 | 26 | 27 | 28 |
| 30 | | | | | |