Latest News
Latest News
Shell Bright Ideas Challenge - STEM Club Regional WINNERS!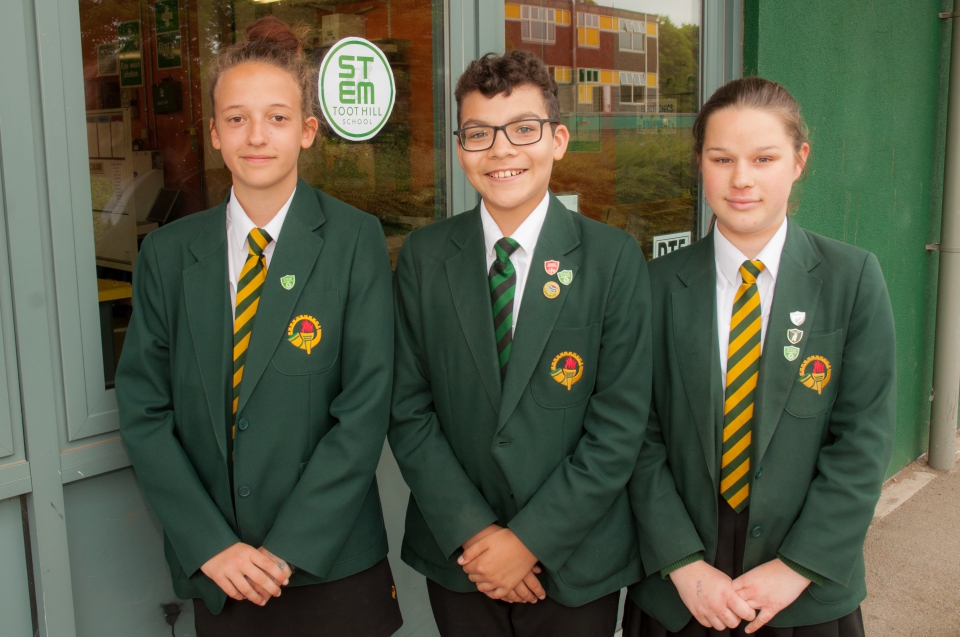 Four teams from Toot Hill's after school STEM Club entered the Shell Bright Ideas Challenge and we are delighted to announce that not only were we shortlisted in the top 50 school Nationally but one of our teams has now been confirmed as REGIONAL WINNERS. This involves £1500 STEM funding for the school, vouchers for the students and a two day, fully funded STEM trip to Make the Future Live in the Olympic Park in London.
The winning team was Keisha Dowlman, Joel Bingham and Maisie Warner whose "Bright Idea" to solve future city energy problems was for a device to Digest Food Waste and generate gas for cooking in domestic kitchens. They called it the M.A.D.E Cooker (Micro Anaerobic Digester Energy) and it obviously impressed the judges enough to award us the prestigious prize.
Honourable mentions should also go to the other 3 teams who also independently came up with an idea, tested and trialed it and put forward competition entries of their own. Well done: Dave Wood, Hasan Raoof, ​Tom Middleton, Ben Hollands, Aidan Herrington, Reuben Willis, Charlie Henry, ​Isaac Thorn, ​Joe Smith, Ashmit Thomas, Charlie Martindale, Kieran Donnelly, Daniel McLean and also Lewis Watt who had been a member of the winning team but dropped out part way through.
The winning team will be off to the the Shell Make the Future Live STEM Festival and Award Ceremony on July 4th and 5th.
Huge congratulations to the team and all of the other students involved!
August 2020
| M | T | W | T | F | WE |
| --- | --- | --- | --- | --- | --- |
| | | | | | 1 |
| 3 | 4 | 5 | 6 | 7 | 8 |
| 10 | 11 | 12 | 13 | 14 | 15 |
| 17 | 18 | 19 | 20 | 21 | 22 |
| 24 | 25 | 26 | 27 | 28 | 29 |
| 31 | | | | | |