Latest News
Latest News
New September Display - 2018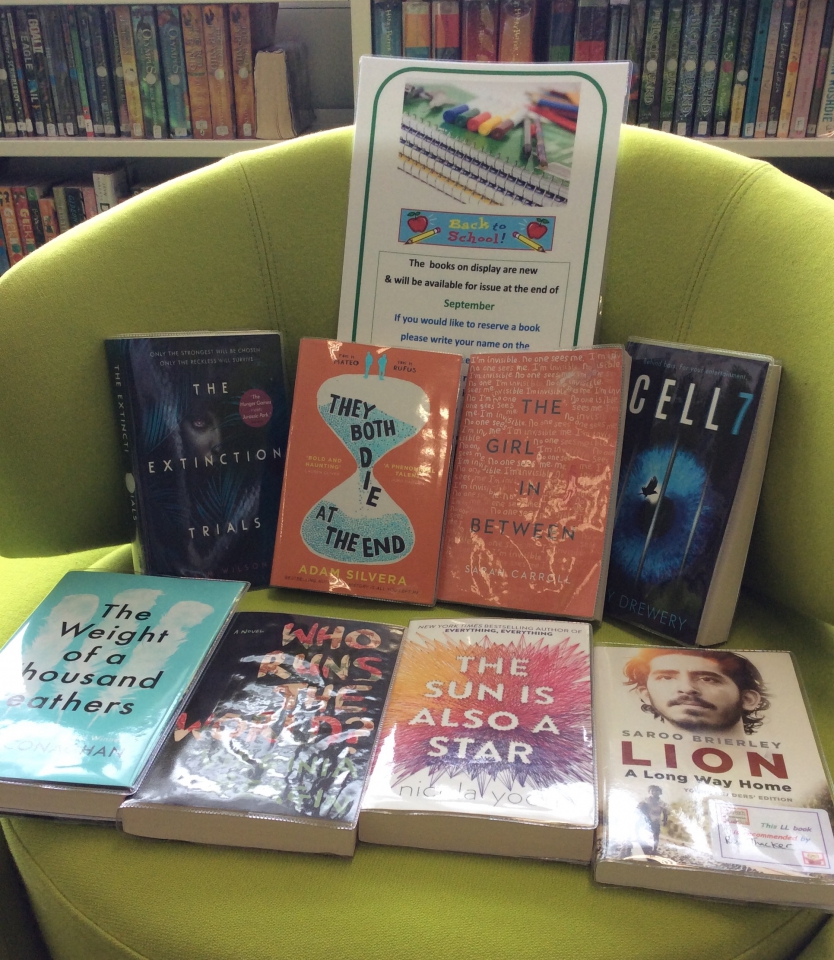 New month, new books!
All new solo books including 'The Girl In Between, 'The Weight of a Thousand Feathers' and 'The Sun is also a Star.'
Books that follow on from your favourite series, introducing: 'Gemina', 'Winter' and 'The Trails of Apollo'
Great new non-fiction books; learn something spectacular in 'Things a Bright Girl can do' and 'The Greatest Mysteries Ever'.
Where will September's book display take you?
Spotlight Books:
The Weight of A Thousand Feathers by Brian Conaghan
Bobby Seed has questions. What's another word for 'thesaurus'? How can I tell Bel I want her as my girl friend, not my girlfriend? How much pain is Mum in today? Has she taken her pills? And sometimes, secretly, Why us?

Bobby's little brother Danny has questions too. Will Bobby let him have Rice Krispies for dinner? And can he stay up late on the computer? And why won't Mum's stupid illness just GO AWAY?

But it's Mum's question for Bobby that could turn everything on its head. It's the Big One. The Unthinkable One. If Bobby agrees, he won't just be soothing her pain. He'll be helping to end it.

Would he? Could he?
Extinction Trials by S.M Wilson
In Stormchaser and Lincoln's ruined world, the only way to survive is to risk everything. To face a contest more dangerous than anyone can imagine. And they will do ANYTHING to win. But in a land full of monsters - both human and reptilian - they can't afford to trust anyone. Perhaps not even each other...
June 2019
| M | T | W | T | F | WE |
| --- | --- | --- | --- | --- | --- |
| | | | | | 1 |
| 3 | 4 | 5 | 6 | 7 | 8 |
| 10 | 11 | 12 | 13 | 14 | 15 |
| 17 | 18 | 19 | 20 | 21 | 22 |
| 24 | 25 | 26 | 27 | 28 | 29 |