From Monday 23rd March, until further notice, Toot Hill School will only be open for children of key workers and vulnerable groups. Registration links are available on the
home page
.
Latest News
Latest News
'The Everest Files' - A Learning Lounge Gift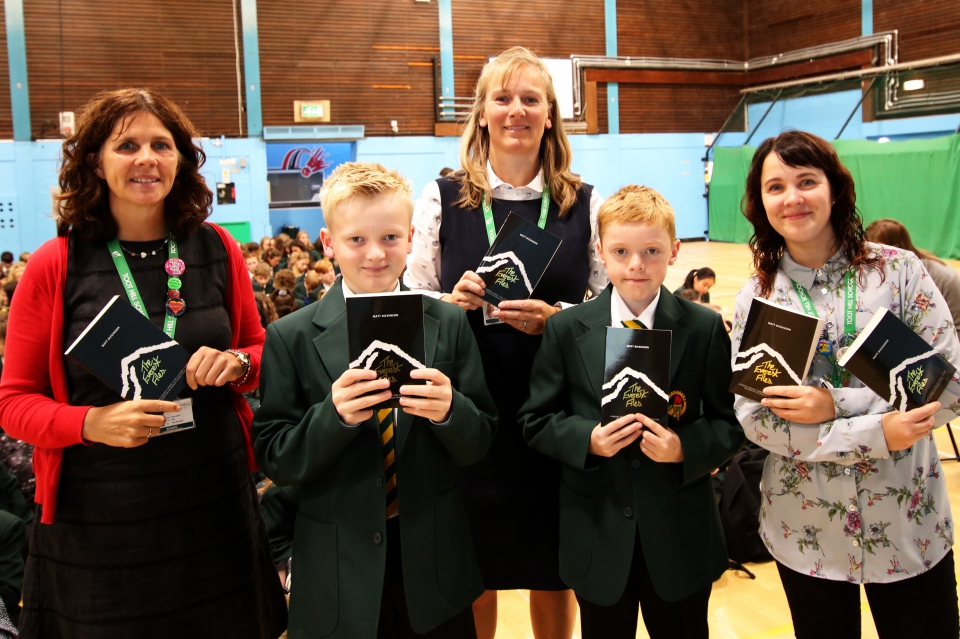 This year, the Learning Lounge gifted the whole of Year 7 with their very own copy of 'The Everest Files'. 'The Everest Files' is the first in a trilogy written by author Matt Dickinson. Matt will be visiting the school on Wednesday the 7th of November and will give an assembly to Year 7. He has climbed Everest twice and published a variety of fantastic young adult books. The buzz around the book is electric as tutors, teachers and SLT have all read the book as well! Everyone's excited about getting their copy signed when Matt visits us.
Get ready to adventure up Everest and explore its dangers.
'The Everest Files' by Matt Dickinson
A thrilling journey to the dark side of Everest In the deepest Himalaya a story is spreading like wildfire. The story of an Everest expedition unlike any other. An expedition that ended in lies, betrayal, mysterious disappearances - and death. At the heart of it all - rumours of dark forces at play. This is the mystery that eighteen-year-old Ryan Hart sets out to solve. Ryan is on a gap year adventure, working for a medical charity in Nepal. In his own words he is 'up for anything' and when a local girl begs him to investigate why her sixteen-year-old friend Kami never came back from Everest, Ryan cannot resist the challenge. A solo journey takes Ryan deep into the mountains where his detective work finally pays off. What emerges is a shocking story of fatal human errors, a twisting tale in which life and death decisions are distorted by ambition, ego and greed. All played out on the lethal slopes of the highest mountain in the world. Kami's story seems like an open and shut case but something has changed in Ryan and it turns out the adventure isn't over. Everest is calling - and Ryan may not be able to resist.​
May 2020
| M | T | W | T | F | WE |
| --- | --- | --- | --- | --- | --- |
| | | | | 1 | 2 |
| 4 | 5 | 6 | 7 | 8 | 9 |
| 11 | 12 | 13 | 14 | 15 | 16 |
| 18 | 19 | 20 | 21 | 22 | 23 |
| 25 | 26 | 27 | 28 | 29 | 30 |