Latest News
Latest News
NEW BookTrust Challenge - 2019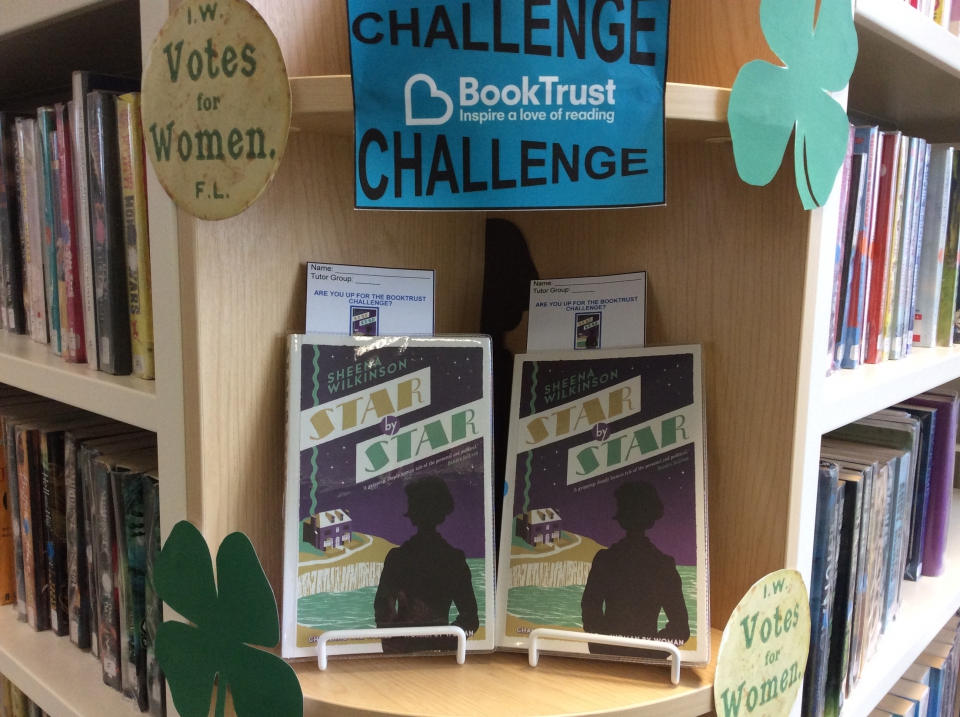 BookTrust Challenge is back!
This is an opportunity for students to earn themselves 25 credit points and a prize. Are you ready to take the challenge? All you have to do is read the book and answer the ten questions...it's as easy as that!
Star by Star By Sheena Wilkinson
Stella has always looked forward to changing the world. It's what she was brought up to do, by a suffragette mother who knew all about fighting and rebellion. But it's November 1918. The great flu pandemic sweeping the world has robbed Stella of her mother and her home, and she's alone in a strange country, with an aunt she's never met. But change is coming - the war is over, and women are about to vote for the first time. History is being made, but how can she help make it? As election day approaches, a day that will transform Ireland forever, Stella realises that she can indeed change the world. Not alone, and not all at once. But just as stars come one by one to brighten the night sky, so history is made person by person, girl by girl. An invigorating tale of suffragettes and heroes, courage and survival, as war ends, flu sweeps the land - and women get to vote!
September 2020
| M | T | W | T | F | WE |
| --- | --- | --- | --- | --- | --- |
| | 1 | 2 | 3 | 4 | 5 |
| 7 | 8 | 9 | 10 | 11 | 12 |
| 14 | 15 | 16 | 17 | 18 | 19 |
| 21 | 22 | 23 | 24 | 25 | 26 |
| 28 | 29 | 30 | | | |