We are open to Y10/12 students for small group teaching on a rota basis from Monday 22nd June. We remain open to Key Worker and Vulnerable students.
Latest News
Latest News
Dr Andy Clayton and Dr Jenny Clayton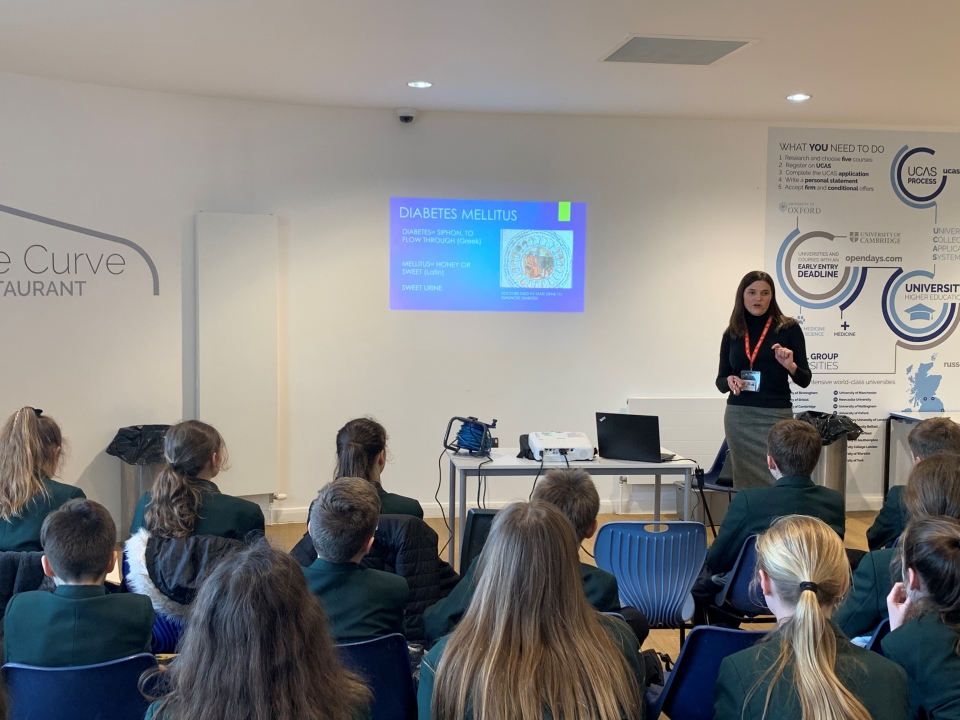 Dr Andy Clayton, Consultant in Respiratory Medicine, gave a lecture to our students on 21st January named 'Fighting for Breath'. On 13th February Dr Jenny Clayton, Consultant in Diabetes and Endocrinology talked to our students about 'Endocrine '999' : A case from the Emergency Department'.
Both doctors gave an insight into a career in medicine in two very different ways and we are extremely grateful for that. They have inspired and motivated our students to continue exploring career opportunities and medicine is something alot of them are particularly interested in studying. A massive thanks to Andy and Jenny Clayton for sharing their unique expereiences with our students.
Dr Andy Clayton and Dr Jenny Clayton
Our students have been lucky enough to hear about the working life of two doctors this half term. (13/02/2020)
Chinese Exchange
Toot Hill School meets Cixi Experimental High School (12/07/2019)
Lectures
Dr. Simon Paine visits Toot Hill School to give students an insight into the brain (04/06/2019)
July 2020
| M | T | W | T | F | WE |
| --- | --- | --- | --- | --- | --- |
| | | 1 | 2 | 3 | 4 |
| 6 | 7 | 8 | 9 | 10 | 11 |
| 13 | 14 | 15 | 16 | 17 | 18 |
| 20 | 21 | 22 | 23 | 24 | 25 |
| 27 | 28 | 29 | 30 | 31 | |