Latest News
Latest News
Miss Timmins to swim the Channel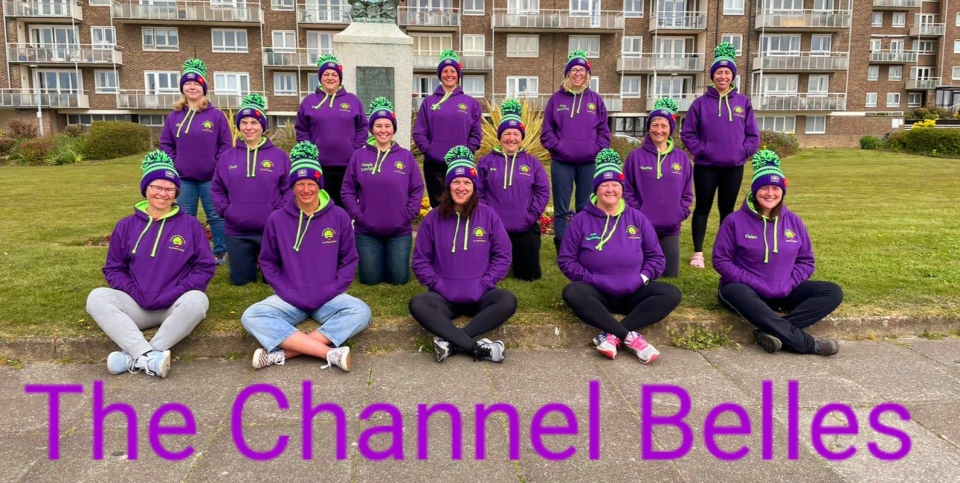 Toot Hill's own Miss Helen Timmins is to undertake a challenge of a lifetime by being part of a charity relay swim of the English Channel in June. Helen will be one of 14 swimmers who will make the 21-mile journey from Dover to France.
The 'Channel Belles', who are aged between 30 and 60, are split into three teams for their swim across the Channel and preparations are already well under way to gain further experience of open water, specifically sea swimming.
Helen is raising money for two very worthwhile causes – The Hub at Toot Hill School and the Raise Your Hands charity.
The Hub supports mental health and well-being and is a vital and highly-valued facility at Toot Hill School. Approximately 120 students access services through The Hub, which include counsellor sessions, school nurse appointments, mentoring and a drop-in service.
Helen said: "I took up open water swimming in May 2019. I've struggled with my own mental health for many years and needed a focus to keep me going. For my first open water swim event, I swam two miles of Lake Windermere for charity as part of the Great North Swim, and around the same time I heard about a lady who was putting together a team of women to do a relay swim of the Channel.
For the past two years I have been swimming in open water as much as possible. As a single parent of two young children, it's difficult to fit in the training and lockdowns have hindered training because venues have been closed. But with everything back open now, it's full steam ahead!
We have a sea swim training schedule and have now completed our boat training – this essentially means we practise entering and exiting the water safely. It was also an opportunity to test our sea legs, as sickness is often a major factor in preventing swimmers from successfully completing the swim.
Mental health is a topic close to my heart and knowing how many young people struggle now with theirs, it is an obvious choice for me to try and raise funds to go towards supporting them. At Toot Hill School we are very fortunate to have The Hub.
My mantra over the past two years has been 'just keep swimming'. There has been a real surge in uptake of open-water swimming recently and it has become more widely talked about in terms of the mental health benefits."
Dr Eardley, Head of School, said: "The recent pandemic has highlighted that schools serve the local community in a manner that goes far beyond securing academic achievement for its students. Pastoral care, well-being and ensuring good mental health are key priorities at Toot Hill School and Sixth Form College.
We are proud to have provided a unique facility at Toot Hill School in the form of The Hub. The finances acquired through fundraising would not only further improve the support for our students, but also enable closer working links with parents as well as support school staff.
We thank Miss Timmins for her fundraising for The Hub. She is a proud member of the local community and fully understands the impact of the great work conducted in The Hub. We fully support her in attempt to swim the Channel."
Raise Your Hands support smaller charities working with young people. Each charity they support runs a project that makes a real difference to the lives of the young people they work with.
Anyone wishing to donate can do so by the following links:
www.donatemyschool.com/toot-hill-school-2518
September 2021
| M | T | W | T | F | WE |
| --- | --- | --- | --- | --- | --- |
| | | 1 | 2 | 3 | 4 |
| 6 | 7 | 8 | 9 | 10 | 11 |
| 13 | 14 | 15 | 16 | 17 | 18 |
| 20 | 21 | 22 | 23 | 24 | 25 |
| 27 | 28 | 29 | 30 | | |