Latest News
Latest News
New Booktrust Challenge June 2021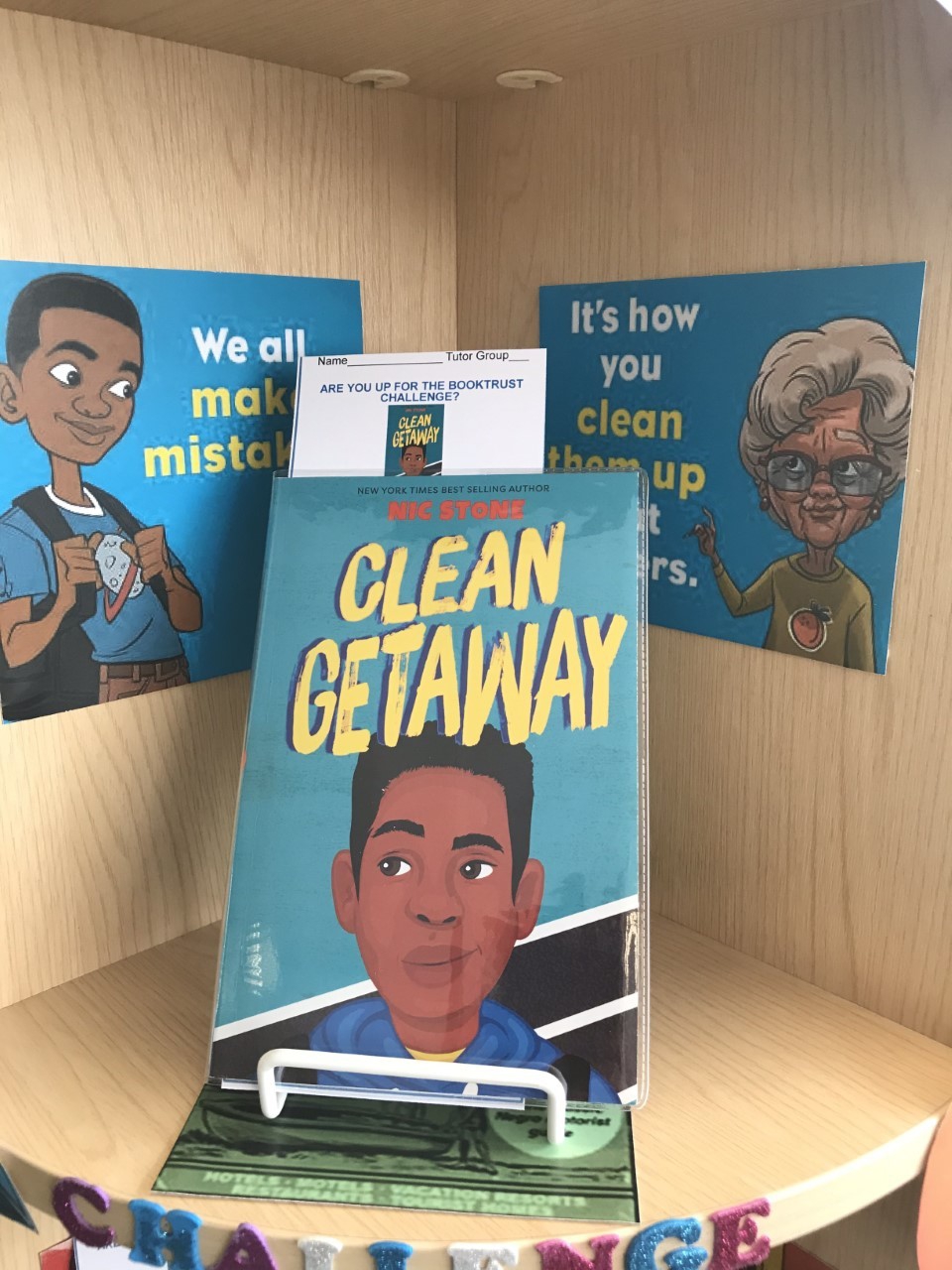 BookTrust Challenge is back!
This is an opportunity for students to earn themselves 25 credit points and a prize. Are you ready to take the challenge? All you have to do is read the book and answer the ten questions...it's as easy as that! The first six readers to complete the challenge will get an additional prize!
All year groups can take part in the Booktrust Challenge!
Clean Getaway by Nic Stone
When Scoob's grandma – G'ma – invites him to join her on an adventure in her brand-new campervan, obviously he says yes.

As they watch Alabama drift past from the comfort of the van, G'ma reveals they're going to retrace the steps of a road trip she took with his grandpa fifty years ago. Back then, things in America were very different, especially for black people, and people were not very accepting of G'ma and G'pop's mixed relationship.

Now, Scoob's in charge of G'ma's old map, marked up with all the places G'ma wanted to visit before, like the highest mountain in Alabama and the church where Martin Luther King held gatherings. Scoob loves hanging out with G'ma and hearing her stories, but it quickly becomes clear this is not just any road trip: she's on a mission to right a wrong from her past. And as he learns more about both his grandpa – and G'ma too – Scoob can't help questioning everything he thought he knew about his family history.

With adventure, drama and mystery, this is a road trip like no other. A satisfying, timeless read about a family's history which intersects with the American civil rights movement, and reminds readers of the long-lasting impact of racism and intolerance.
October 2021
| M | T | W | T | F | WE |
| --- | --- | --- | --- | --- | --- |
| | | | | 1 | 2 |
| 4 | 5 | 6 | 7 | 8 | 9 |
| 11 | 12 | 13 | 14 | 15 | 16 |
| 18 | 19 | 20 | 21 | 22 | 23 |
| 25 | 26 | 27 | 28 | 29 | 30 |