Latest News
Latest News
New Booktrust Challenge January 2022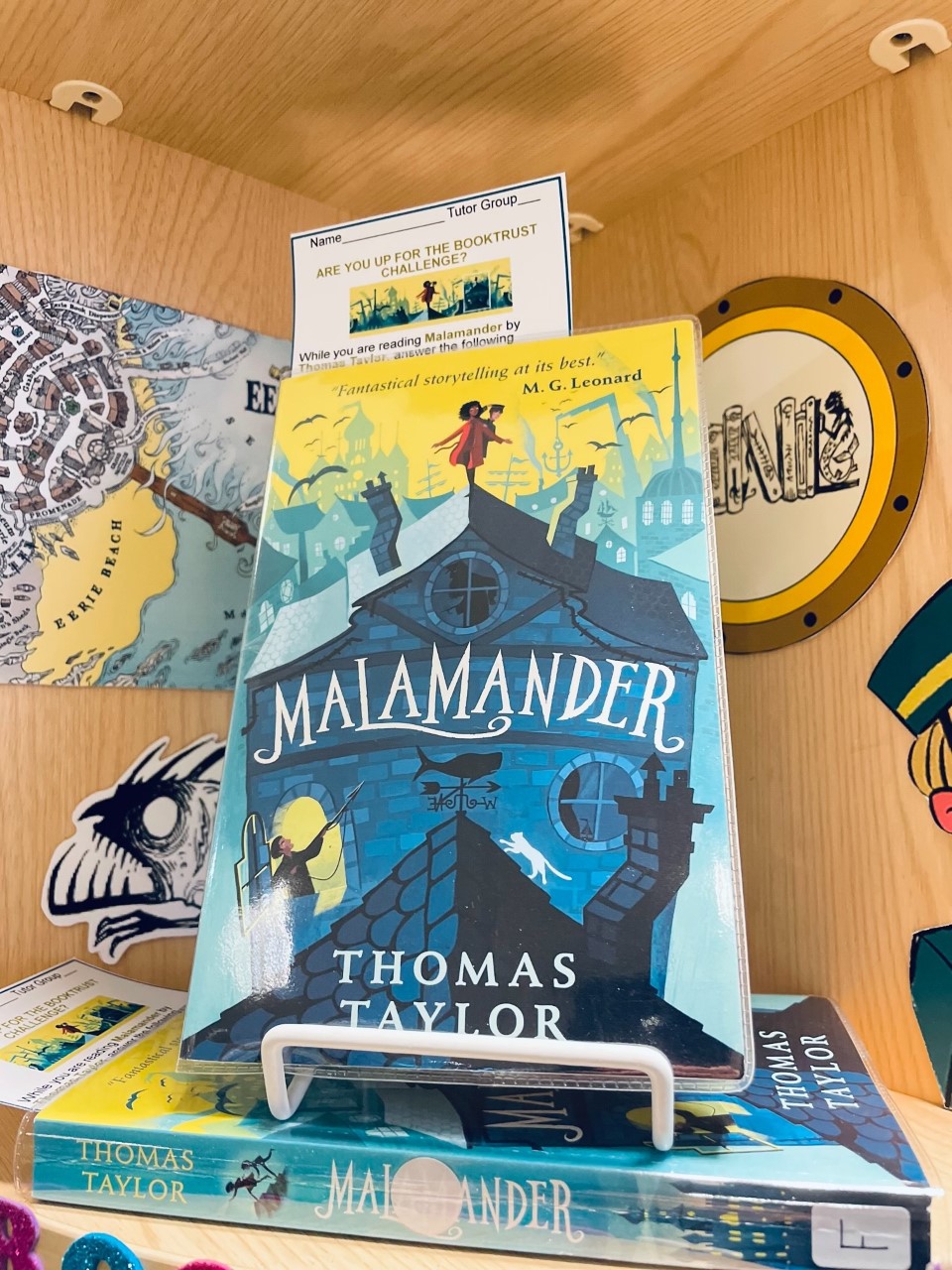 BookTrust Challenge is back!
This is an opportunity for students to earn themselves 25 credit points and a prize. Are you ready to take the challenge? All you have to do is read the book and answer the ten questions...it's as easy as that! The first six readers to complete the challenge will get an additional prize!
All year groups can take part in the Booktrust Challenge!
Malamander by Thomas Taylor
Herbert Lemon, Lost-and-Founder at the Grand Nautilus Hotel, knows that returning lost things to their rightful owners is not easy – especially when the lost thing is not a thing at all, but a girl. No one knows what happened to Violet Parma's parents twelve years ago, and when she engages Herbie to help her find them, the pair discover that their disappearance might have something to do with the legendary sea-monster, the Malamander. Eerie-on-Sea has always been a mysteriously chilling place, where strange stories seem to wash up. And it just got stranger...
May 2022
| M | T | W | T | F | WE |
| --- | --- | --- | --- | --- | --- |
| | | | | | 1 |
| 2 | 3 | 4 | 5 | 6 | 7 |
| 9 | 10 | 11 | 12 | 13 | 14 |
| 16 | 17 | 18 | 19 | 20 | 21 |
| 23 | 24 | 25 | 26 | 27 | 28 |
| 30 | 31 | | | | |